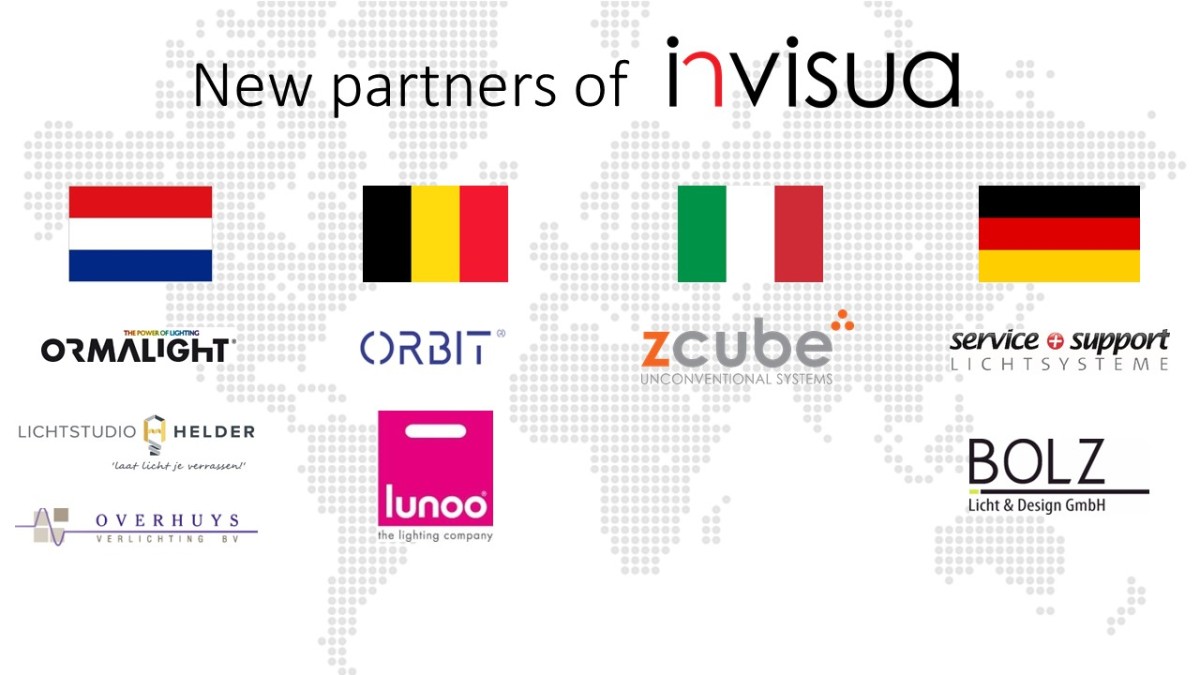 Invisua Lighting is very proud to announce new partners for the Netherlands, Belgium, Italy and Germany. These companies all have the right lighting application knowledge to present the innovative LED products from Invisua to end users. In this way, many retailers, museums, casinos and hotels will be introduced to the possibilities of high quality tunable LED lighting.
Invisua Lighting is looking forward to realize amazing projects together with these new partners!
All the new partners can be found on our where to buy page.