INVISUA & PROGRESS LIGHTING HELPS TO GET THE CHRISTMAS PARTY STARTED AT SELFRIDGES IN LONDON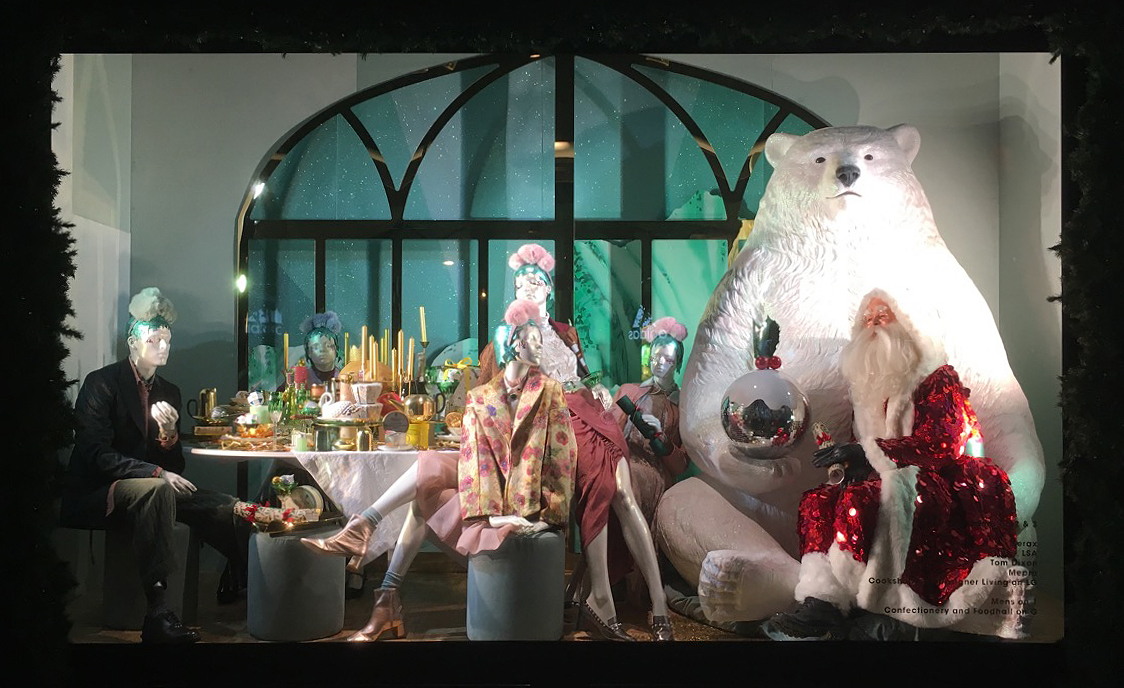 The official launch of the iconic Christmas windows at Selfridges, Oxford Street, London took place last week. This years theme is entitled 'shine on!' It is an open invitation for everyone to celebrate the festive season and turn this Christmas into a big party. This windows features Santa in party mode, with elaborate, fun designs that stylistically, is bold and sophisticated with nostalgic retro hints. Gloss white, bright reds, sky blue, iridescent, neon colours, confetti and snow is everywhere in each of the individually designed windows. The windows shout out "Happy" with a capital H.
For the Second year running the creative team at Selfridges turned to Harrogate based Progress Lighting Limited to illuminate the windows. This year's window scheme allowed the Progress Lighting design team to come up with some amazing lighting concepts. Every window at Selfridges is fitted with our Invisua Masterspot 2, wireless controlled colour tunable LED light fixtures. This allows Progress Lighting to individually control each light fixture and create dynamic light senses to highlight and enhance these amazing window showcases.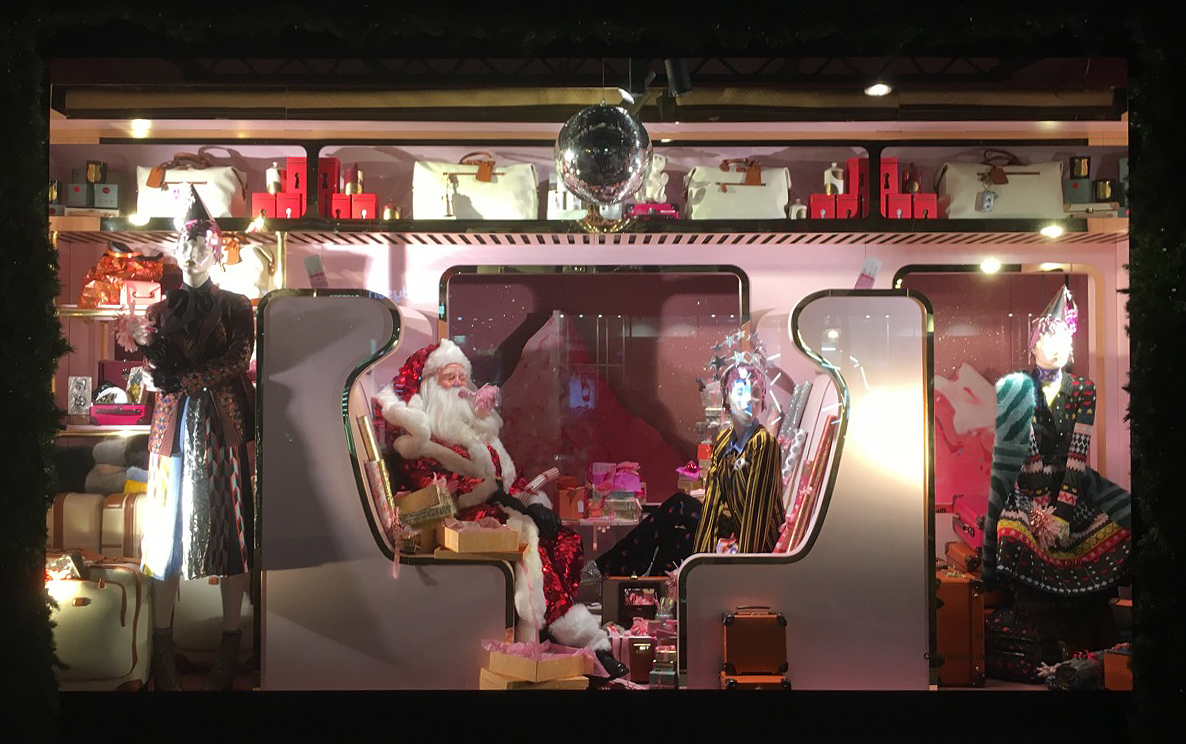 Each window is individual and so is the lighting. One window may be lit with warm white lighting, the next with cool white light and the next may be a colour changing disco with the a rainbow effect of light animating the window space and really bringing this party to life.
In total almost 100 Masterspot fixtures feature in this year's windows. All wirelessly programmed by Progress Lighting engineers using our wireless smart-phone app "Invisua Create".
In addition, this year Progress Lighting were also commissioned by Selfridges to design and manufacture two custom made lighting displays that represented the core message of this year's window scheme. The results are our 70's inspired disco dance floors.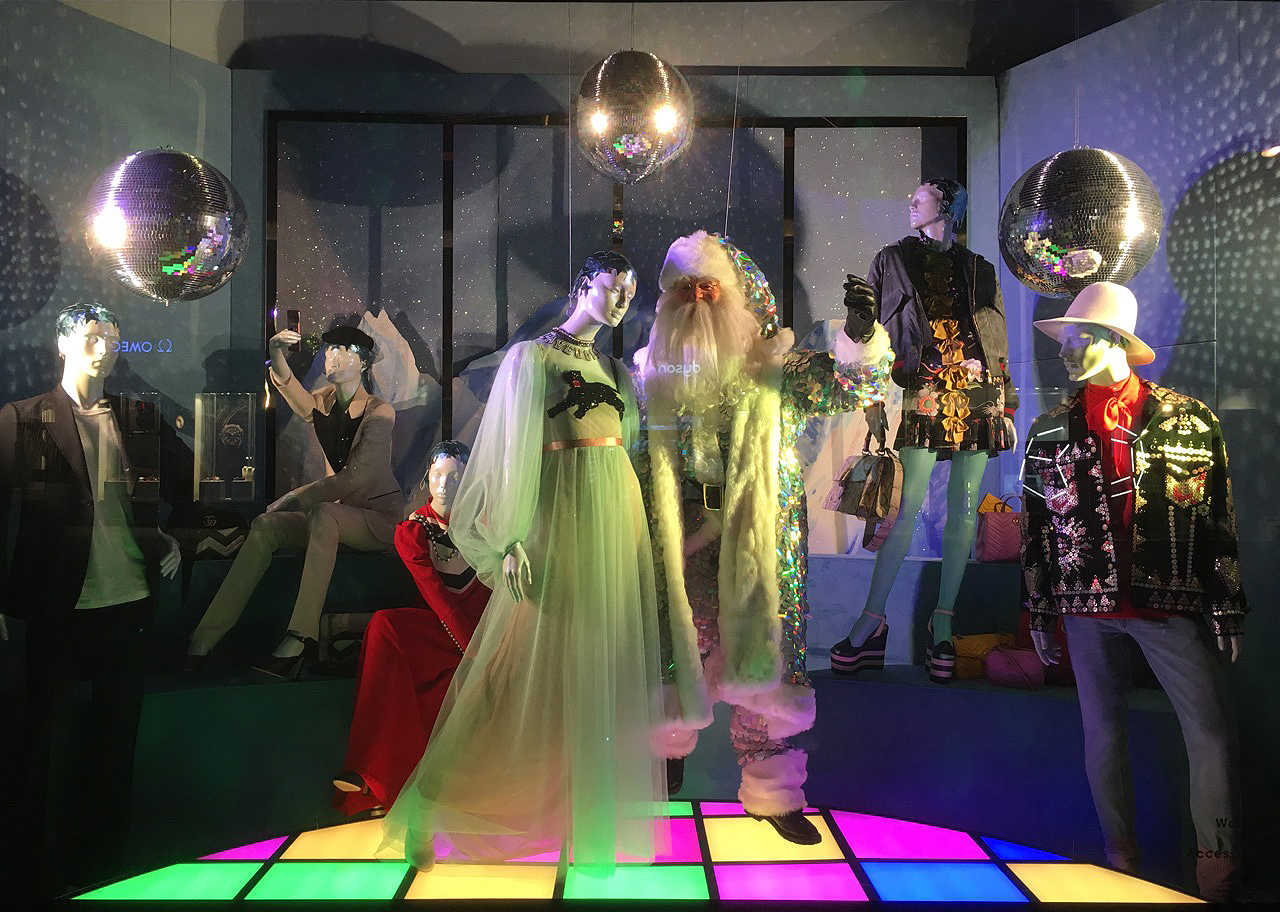 One display is installed into one of windows along Oxford Street, the other is located in the main atrium at Selfridges on the Second floor. Both feature a fun visual display, where Santa is seen dancing "nigh fever" style in an amazing silver sequined outfit. The window disco dance floor is a 3.3m by 1m arc shaped display, that features RGB colour changing blocks that flash to the beat of the Christmas sounds that is emitted from a clever music system that is used in the windows to enhance the customer experience.  The second dance floor is a 1.2m x 1.2m display and also features RGB colour changing animations.
Over the last twelve months Progress Lighting has worked with the Selfridges creative teams to deliver 6 different window schemes. Last Christmas we delivered an amazing lighting scheme, for the zodiac inspired 'Journey to the stars' windows.  This was followed by the 'Bright Young Things' window scheme in January, 'The Body Shop' inspired windows for Easter 2016 and the Summer months saw a Celebration to Shakespeare with the inspirational 'Shakespeare Refashioned ACT 1 and Act 2' campaigns. All this work has resulted in Progress Lighting receiving a lighting industry nomination, followed by a short-listing at the Lux awards 2016. Progress Lighting is shortlisted in the category 'Retail installation of the year'. These will be announced at a gala event in London next month.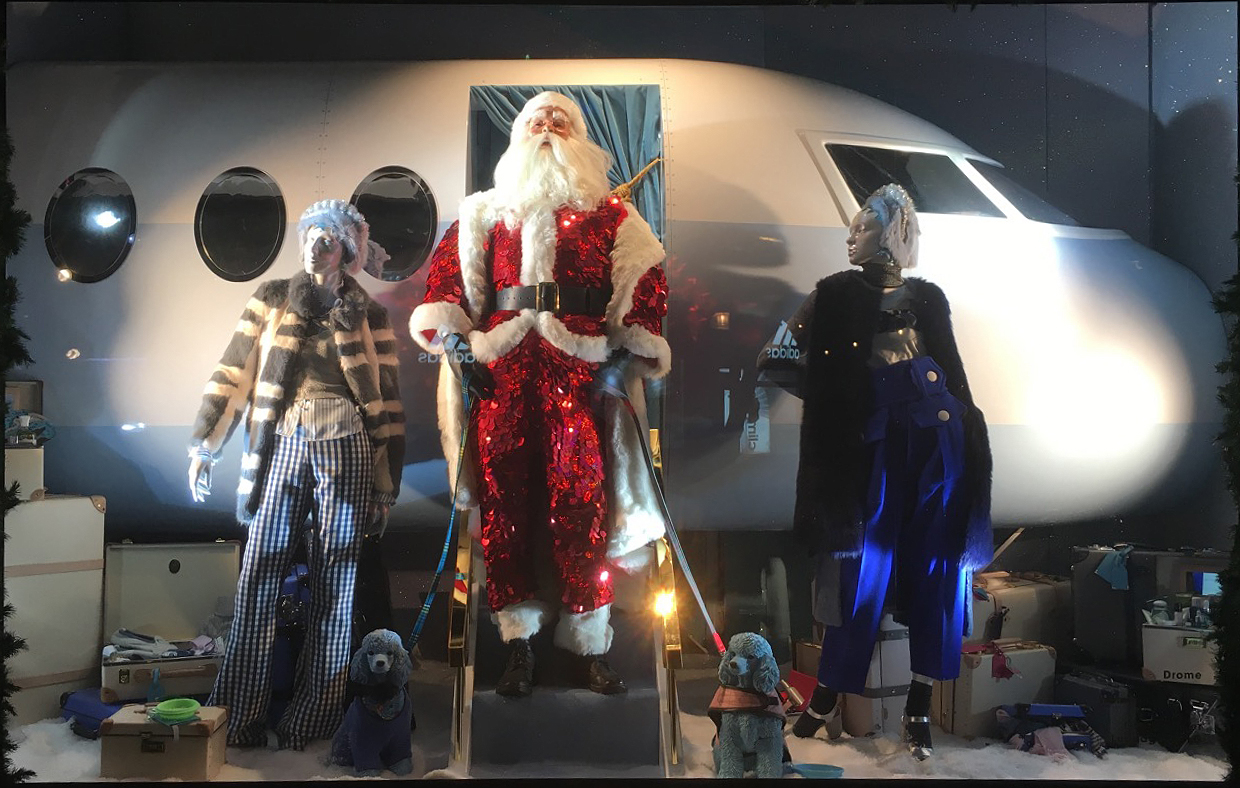 Rod Pallister, Director at Progress Lighting said, " This year has been truly special. To have worked on such amazing and diverse schemes over the last 12 months for Selfridges and then to have the results recognized by our peers in the industry is very humbling. We have been shortlisted for the LUX awards alongside some big industry names and to get our small team here at Progress Lighting placed alongside such big mane companies is a fantastic achievement. We find out in about a month if we have won the award and we are keeping our fingers firmly crossed. However, regardless of the outcome at the award ceremony, we already feel like the big winners. Our (Invisua) Masterspot 2 was only launched in July 2016, to have our fixtures illuminating the most iconic department store in the world and to have our work seen daily by thousands of shoppers is the best result any company could ever ask for."