Nominated for Lux Awards 2016
Our dynamic display lighting at Selfridges has been nominated for the prestigious Lux Awards 2016.
Shop displays at Selfridges illuminated by Invisua Masterspot 2
The dynamic window lighting project at world-famous department store Selfridges in London is provided by Progress Lighting in the UK in collaboration with Invisua. The displays are beautifully lit by our Masterspot-2 fixtures. Starting in 2015, the dynamic lighting project's initial goal was to create dazzling Christmas window displays inspired by the 12 signs of the zodiac (star signs). This originally temporary lighting project was given new life. Now there are more than 100 Masterspot 2 fixtures suspended as a permanent lighting installation in all 24 window displays. Together they take care of lighting up the window displays, which have a changing theme every thee months. Unique themes using our dynamic display lighting include 'The Bright New Things', 'The body Studio', and currently a presentation about more than 400 years of English heritage with the 'Shakespeare ReFASHIONed' campaign .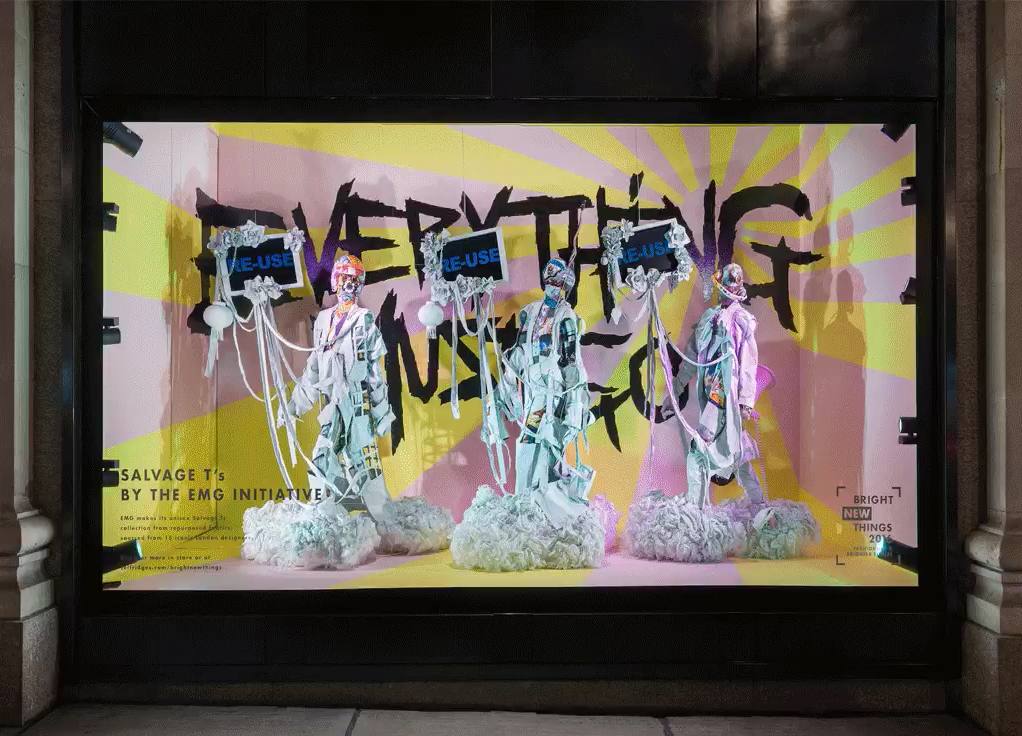 Lux Awards
Each year the prestigious Lux Awards are hosted. The list of nominations consists of a range of impressive projects and inventive new technologies. A team of expert judges – including experienced specifiers and end-users of lighting – assess each of the projects that have been submitted. They visit the sites and speak with the key people involved. The jury then selects those projects which they believe have a serious chance of winning a coveted Lux Award trophy. All short-listed projects have something in common: they look fantastic, fulfil the brief and keep energy and maintenance down.
Category "Retail Lighting Project of the Year"
The Selfridges project is one of seven nominees in the category "Retail Lighting Project of the Year". The winner will be announced on the 24th of November during the 2016 Lux Awards in London.